What are the major cities in Israel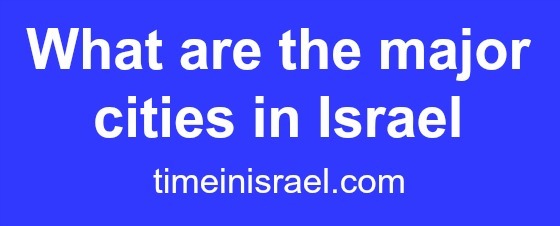 What are most populated cities in israel? As far as we know, the 4 largest cities in Israel in terms of population are:
Tel Aviv
Jerusalem
Haifa
Rishon LeZion
There are a few more big cities in IL such as:
Petah Tikva
Herzliya
Ashdod
Hadera
Ramat Gan
Netanya
Kfar Saba
Rehovot
Bnei Brak
Holon
Beer Sheba
But the bigger towns in Israel are for sure Tel Aviv and Jerusalem. If you want to visit Israel anytime soon, be sure to check out some of those nice places.
Note: the current time in Israel can be found on our home page 24/7 online.
Date published: September 27, 2016